Decorative Films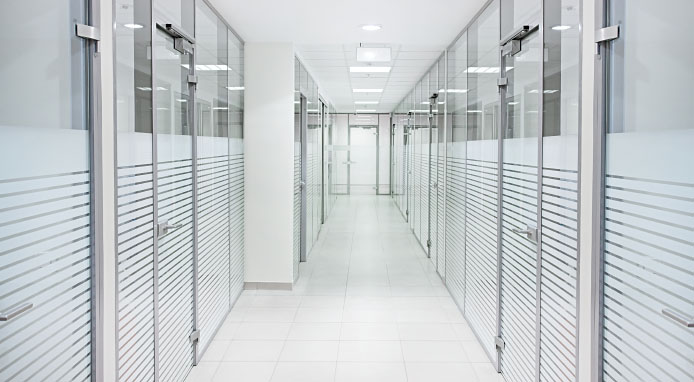 Decorative Films on the Rise
Decorative glass enhancement privacy films are becoming increasingly popular. In newer
buildings and renovated spaces, walled offices and conference rooms are being replaced
by glass enclosures that offer the opportunity for a wide variety of decorative films. Some
of the film designs are spectacular. They include:
perfect beach scenes

museum-quality paintings and photographs

geometrical patterns of all shapes and colors
Commercial Window Shield is Your Best Choice
Commercial Window Shield has a proven track record of working with contractors and
architects. For decorative film projects, our process includes:
Once the film has been selected we secure it from the manufacturer and develop a

timeline for installation

We are nimble and flexible working in employee-occupied environments and plan

our projects accordingly

We are thorough in our installation method, but we work fast and complete every

project on time

With more than 30 years in the business and having a talented team of engineers

and installers, we can adapt to any unforeseen situation and finish the job

according to spec.